Therapeutic Massage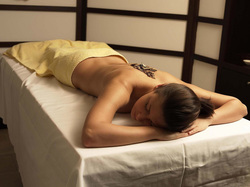 Therapeutic massage ranges from basic Swedish massage for relaxation, deep tissue and trigger point work for pain relief, and myofascial release for improved range of motion.
Most sessions are considered Integrative therapeutic massage because they incorporate some, or all of the above mentioned modalities.
---
30 Minute Treatment

$35.00

1 Hour Treatment

$60.00

1.5 hour Treatment

$80.00

2 Hour Treatment

$100.00

Per Minute Treatment

$1/minute
---
Energy Work Therapy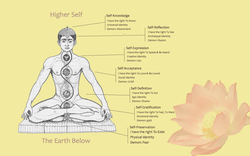 Energy work therapies include less invasive modalities that are used to stimulate, move, clear, charge, calm or balance the more subtle underlying "forces" at work within us.
Some people call these forces electromagnetic currents, prana, chakras, energy, our Qi or Chi, auric bodies, our natural wavelengths, meridians, our spirit, or our soul.

It is believed that our physical ailments are often just outward expressions of our energetic imbalances, so if we balance what's below the surface, then what is above the surface will follow.

Reiki, Qi Gong, Polarity, Core Synchronism, Cranio-Sacral, reflexology, Shiatsu, sound and Crystal therapy and acupressure are a few of the energy work techniques DLNT incorporates that can be used individually or combined to reintegrate and balance our bodies on a deeper level.
---
30 Minute Treatment

$25

1 Hour Treatment

$50

1.5 hour Treatment

$70

2 Hour Treatment

$95

Per Minute Treatment

$1/minute
---
Aromatherapy/Essential Oils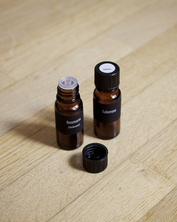 An Aromatherapy treatment includes the use of essential oils to help induce a deeper state of well-being and relaxation, as well as to help relieve pain and inflammation and ease muscle tension.

Therapeutic grade essential oils are chosen based on clients needs and are applied topically or inhaled through the nose before, after or during the session.
---
Single Oil Blend

$5 Add on to service

Double/Triple
Oil Blend

$7 Add on to service

Deluxe Oil Blend
(4-5 oil
synergistic blend)

$10 Add on to service
---
Hot Stone Therapy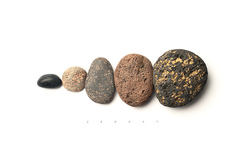 Hot Stone Therapy is a form of thermotherapy that incorporates the use of smooth heated basalt stones to help ease muscle tension, melt through tight fascia, and soothe away aches and pains. Stones are both placed in stationary positions on the body and are also used as a massage tool throughout the treatment.
Try a hot stone treatment to melt all your tension away!
---
$10 Add on to service
Hot stone sessions must be 1hr or longer and are added and combined with your choice of therapeutic massage or energy work therapy.
---
Hot Towel Therapy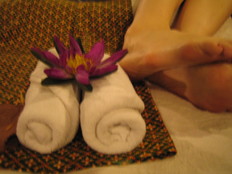 Hot towel therapy is another form of thermotherapy that uses hot, moist towels to help penetrate deep into tight muscles, improving blood flow, relaxing away muscle tension and soreness.

Hot towels are placed along tight muscles while compression and rocking are applied during the massage treatment. Hot towels can also be used on joints to help relieve joint pain, as well as on feet, hands and faces to create a deeper experience of relaxation for you the client during, your massage session.
---
$5 Add on to service
Hot towels can be added to any treatment, regardless of length.
---